Submit Your URL Today!
Free Website
SEO Audit
Submit your website for a personalised SEO analysis to uncover
the highest-priority technical issues affecting your website.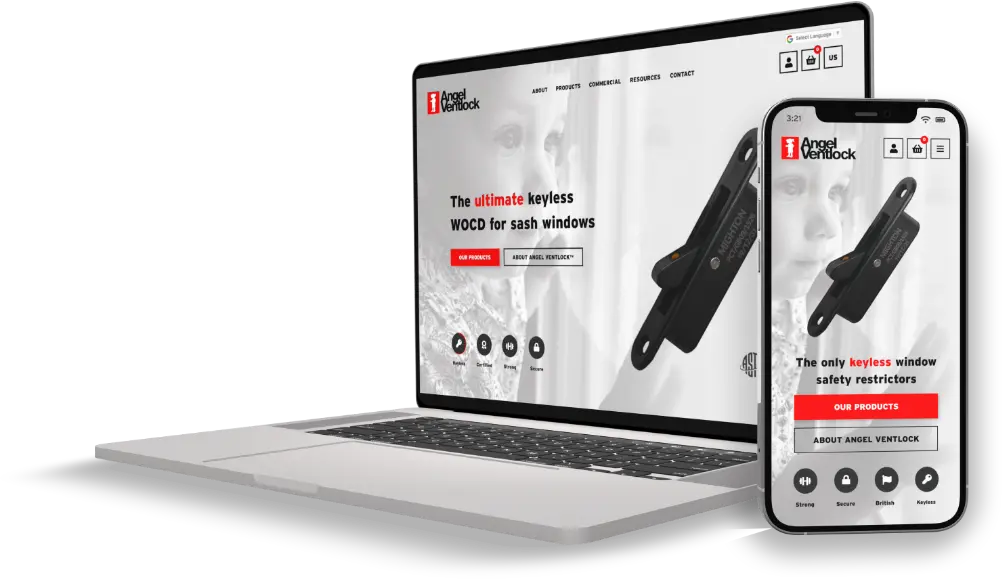 Comprehensive Website Audit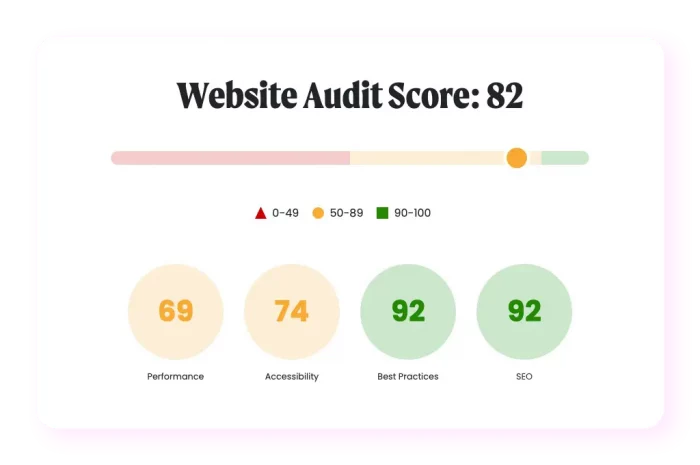 Clean & Clear Scoring
What's holding your website back? Find out with our free website SEO audits that provide easy-to-read scores, letting you know how to reach your full potential.
We score your website on 4 key areas that search engines like Google use to gauge your website, these are Performance, Accessibility, Best Practices & SEO.
Perfect these 4 key areas to give your business the best chance of hitting the top spots on search engines. We believe there is no better way to see a true return on investment than optimising for search engines and the numbers back this up! As 93% of online experiences begin with a search engine and it is the #1 driver of traffic to content sites, beating social media by more than 300%!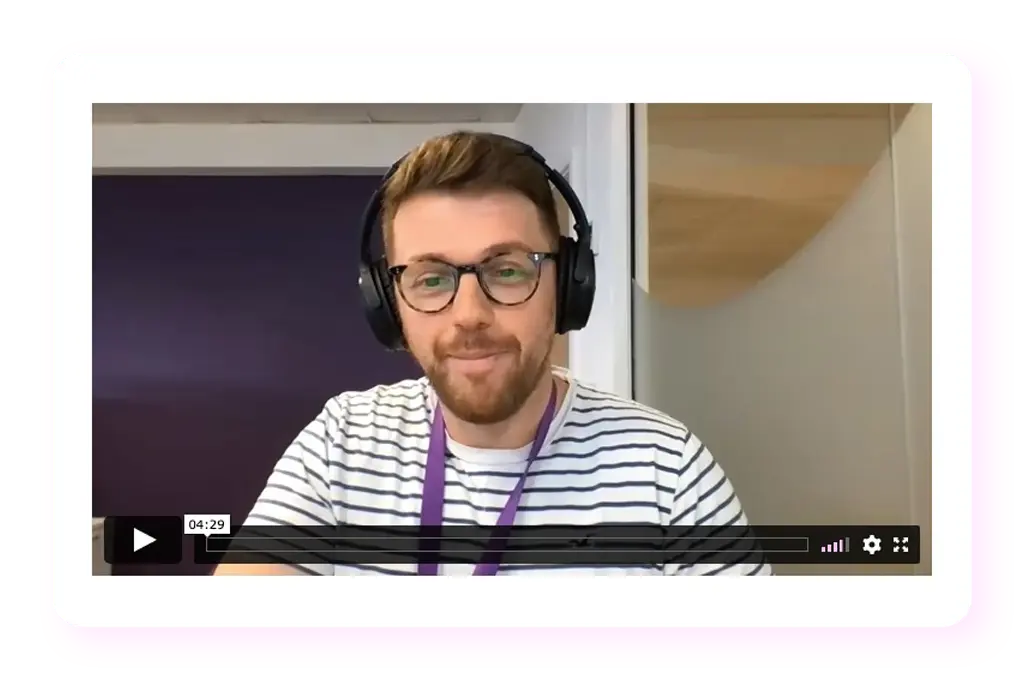 Every free website SEO audit comes with a personalised video to help guide you through all the information. We run through everything discovered by the audit, where you're already doing well and where there are opportunities for improvement.
This personal touch, we think helps you connect with the information and understand what it all means for you. Our audits are here to help you identify the most effective way to progress by focusing on the areas that need the most help. Like many businesses you will have been working hard trying to produce the best website and content but not hitting your goals or just want to improve. Our audits save you time and money by directing you to exactly the areas that are preventing you from reaching your full potential.
Eliminate Issues in 4 Key Areas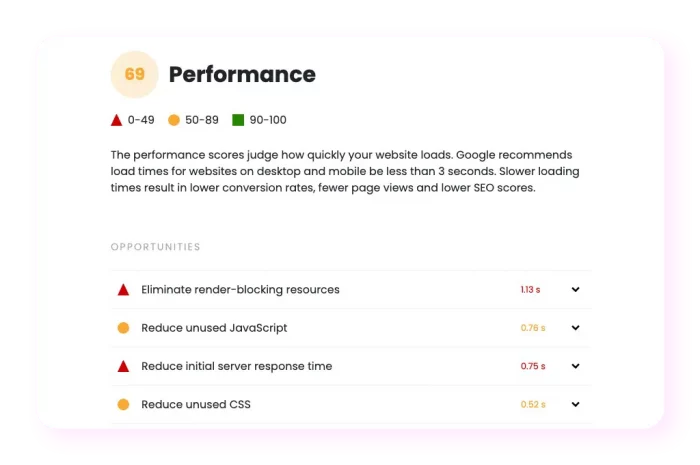 1. Performance
Find out where your website is slowing down and what's causing the problem. A slow website will have on average a 40% abandonment rate if it takes more than 3 seconds to load. Lightning fast speed is key to being successful online in today's competitive market.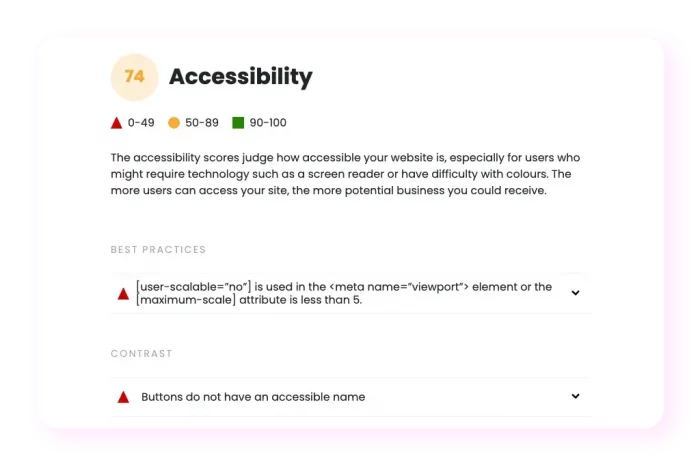 2. Accessibility
The number of people using screen readers has risen 70% since 2009. Accessibility improves the user experience for everyone, from contrast checking to buttons with descriptive names. This additional information also helps search engines identify your content for indexing.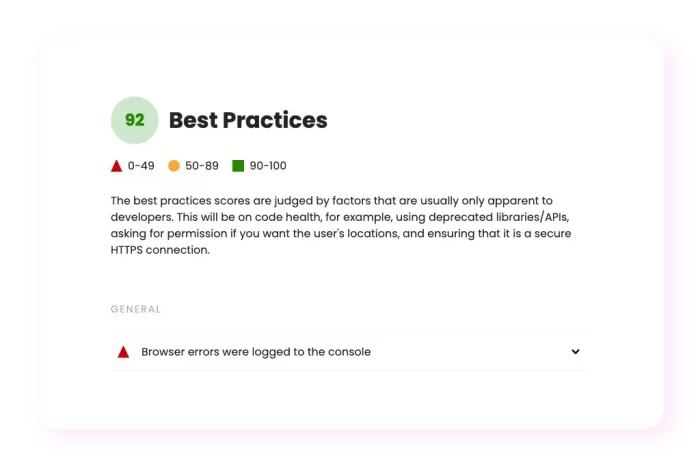 3. Best Practices
We get under the hood of your website and check your code to make sure you're following best practices. These errors can be easily missed and difficult to fix. We can help you solve both problems by identifying the errors and providing helpful advice.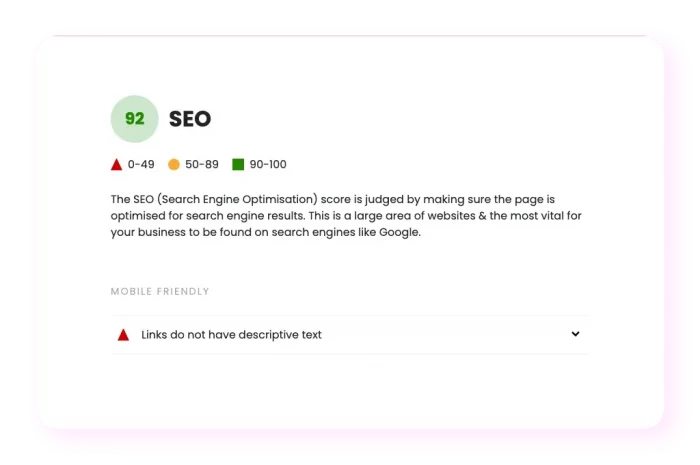 4. SEO
Help search engines find you and your content so you can boost your ranking and start being found by your audience. Search Engine Optimisation gives you the best chance of reaching Page 1 on search engines and will prevent you from losing the 75% of users that never reach page 2.
Get a free website SEO audit!