Free Website SEO Audit
Start Boosting Your Website
Book your free spot today for a 30-minute one-on-one website SEO analysis with a member of our friendly team.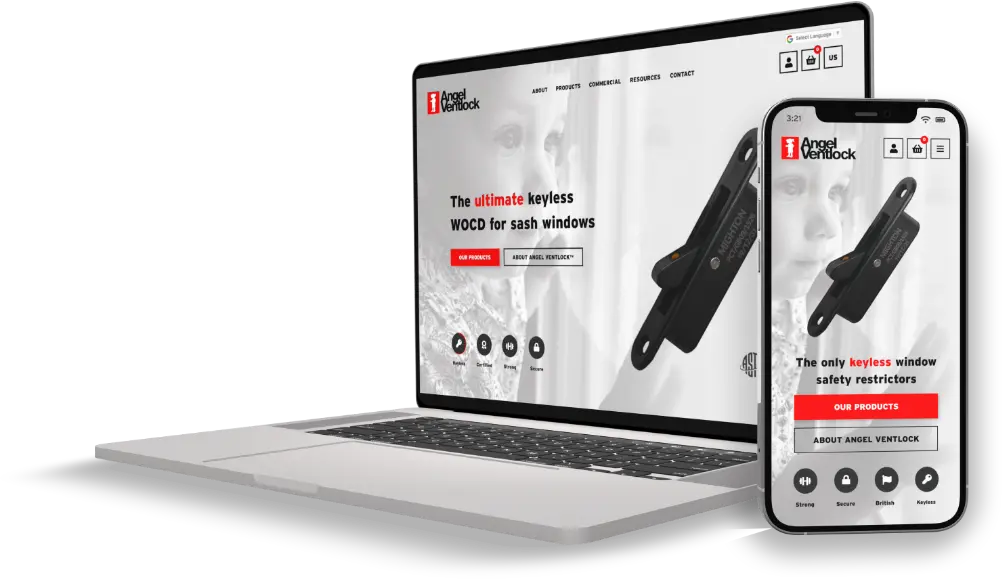 4 Key Areas for Ranking Websites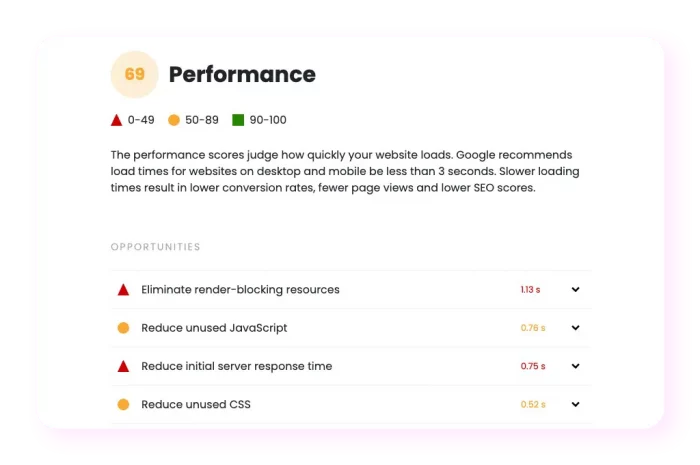 1. Performance
Find out where your website is slowing down and what's causing the problem. A slow website will have on average a 40% abandonment rate if it takes more than 3 seconds to load. Lightning-fast speed is key to being successful online in today's competitive market.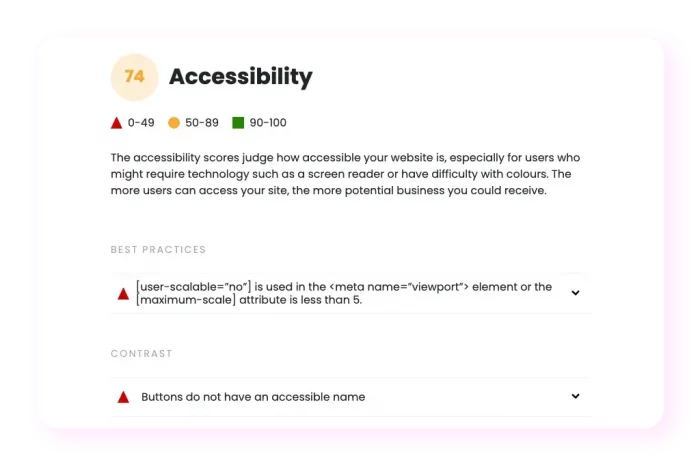 2. Accessibility
The number of people using screen readers has risen by 70% since 2009. Accessibility improves the user experience for everyone, from contrast checking to buttons with descriptive names. This additional information also helps search engines identify your content for indexing.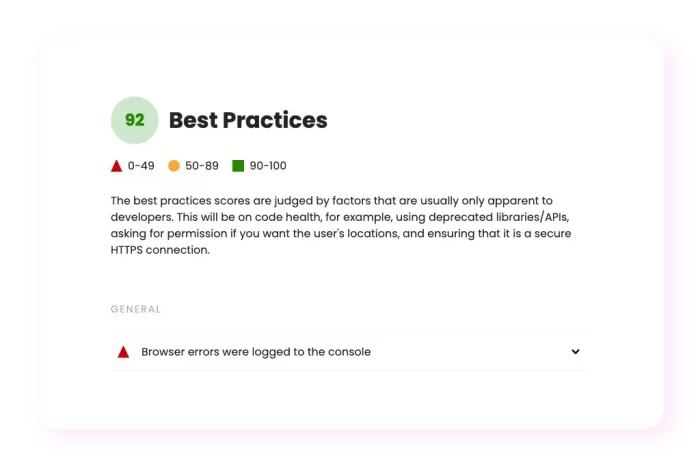 3. Best Practices
We get under the hood of your website and check your code to make sure you're following best practices. These errors can be easily missed and difficult to fix. We can help you solve both problems by identifying the errors and providing helpful advice.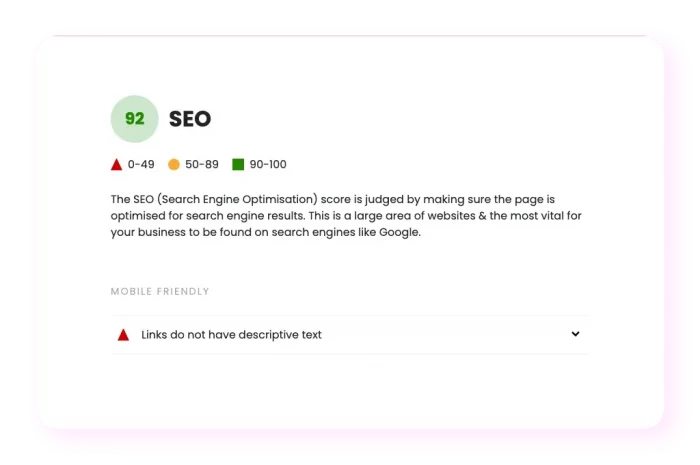 4. SEO
Help search engines find you and your content to boost your ranking and start being found by your audience. Search Engine Optimisation gives you the best chance of reaching Page 1 on search engines and will prevent you from losing the 75% of users that never reach page 2.