We live in an age where technology is EVERYWHERE, and it's more important than ever for businesses to have a strong online presence.
A well-executed digital marketing strategy will help you reach new customers, increase your brand awareness, and increase your sales – now tell me who doesn't want that?!
However, choosing the right Digital Agency to help you on this journey can be daunting! A good digital agency will help you devise a strategy that meets your needs and business goals.
Here are 5 things to help you prepare for choosing the right agency for you:
1. Define your goals
You have to bring the attention back to your business goals, and what you are trying to achieve.
What do you want from your digital marketing efforts?
Do you want to grow your brand awareness?
Do you want to generate new leads?
Do you want to increase sales?
Once you know what your goals are, you can research agencies that have the experience and expertise to help you reach them.
Remember: All goals should be SMART.
2. Do your research
Time to use your favourite search engine to swot up on which agency may suit you best, so you can compare the best options.
Read online reviews (we did some blogs on leaving reviews.. 😉 ), talk to other businesses that have used digital agencies, and investigate quotes with several agencies before choosing.
Be transparent and tell them you are researching your options too – honest business makes good business.
3. Make sure they're a good fit
When you interview the agencies, it's important to make sure they feel like the right partner for your business.
Look for an agency that understands your industry, who your target audience is and your goals. They may even help you consider new or adjusted goals having learnt more about your business during the initial discovery calls.
You should feel comfortable with the agency, and the team you'd be directly working with, and their proposal on how to help your business meet those goals.
4. Get E V E R Y T H I N G in writing
This isn't to slap anyone in the face! At least we hope not!
However, it's so important to understand what you are getting for your money and to understand the expectations from your chosen Agency, and the expectations they have of you too.
Make sure you get a scope of work, the proposed timeline, the budget and key milestones of the project so each party knows clearly what's expected of them.
This will really help to ensure there are no "surprises" once the project is underway.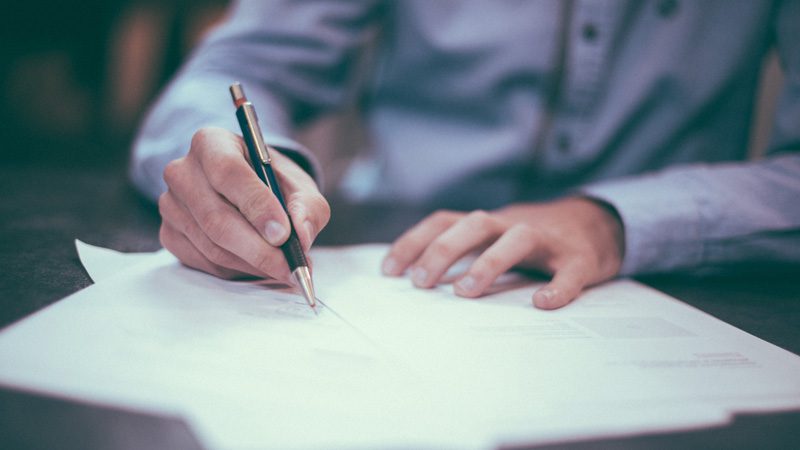 5. Monitor their progress
Once the project has begun, it's important to monitor those key milestones and the deliverables you are expecting.
You should be having frequent progress meetings with your Agency, making sure you are both meeting each other's expectations so the project runs as smoothly as possible.
If you aren't happy with the results, speak up – give the agency a chance to resolve any issues and get things back on track ASAP.
HOPEFULLY, these tips help you choose the agency that's best for you!
---
We offer no-strings-attached 30-min discovery sessions so you get the chance to get to know us and for us to learn more about your business, and project before we propose anything.
If you're unsure what to do next with your digital transformation, we can help – and we'd love to!
Book a session with us here: https://calendly.com/sourcecodestudio/30min