When Xperience set our designer the task of creating a new reception they couldn't have envisioned the final result. This project began when Xperience acquired Green Duck and required a rebranding of the reception, to be less 'Duck' and more "Stronger Together". The brief was very open and described as wanting to be "really cool", "pop-arty" but modern. It was decided that 3 concepts would be needed to discover what would work. The first 2 concepts would be very close to the brief and an additional "wildcard" to be thought up by our designer to see what else could be possible.
The original Green Duck reception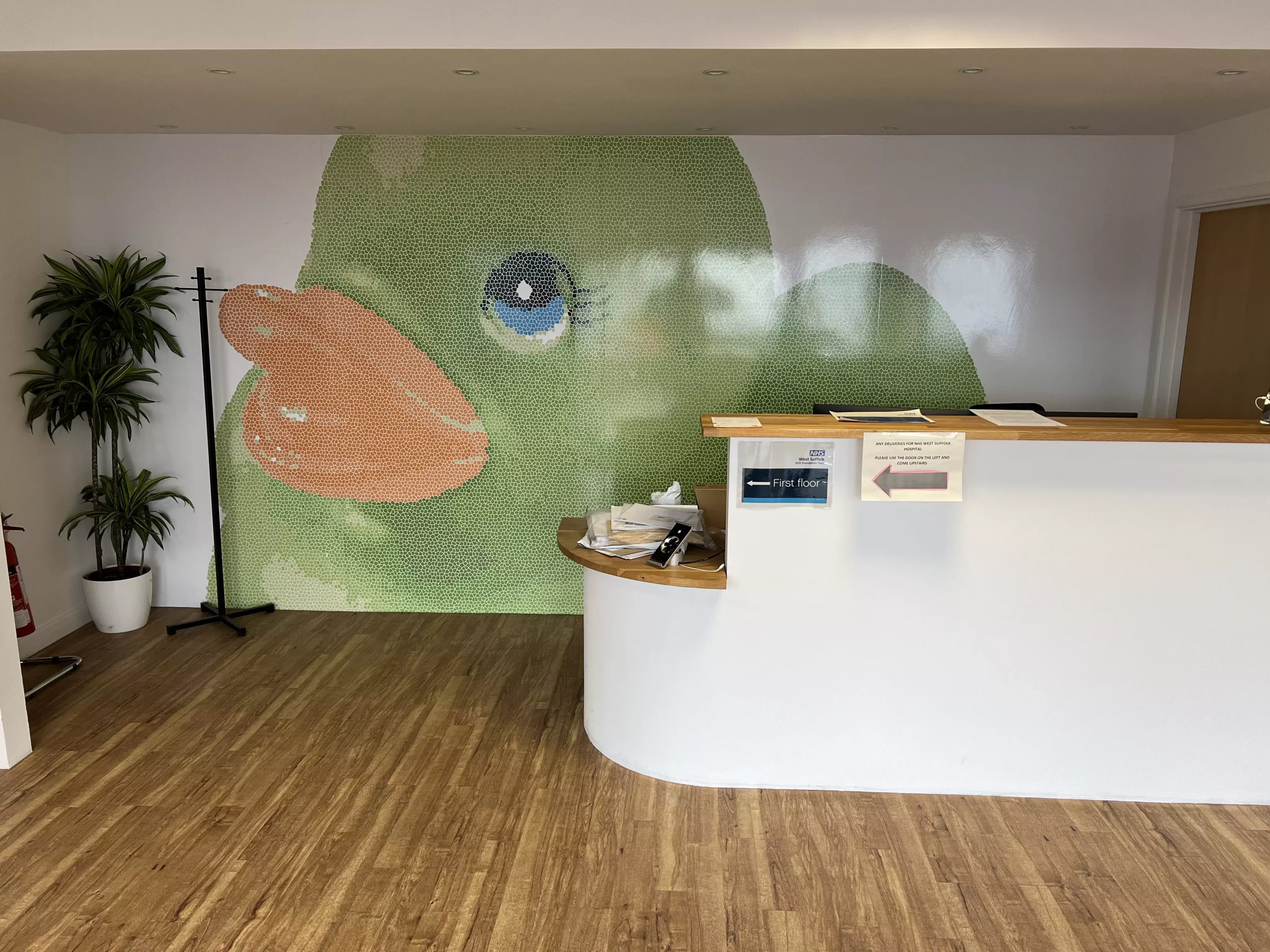 Reception Concept 1 & 2
The first two concepts met the brief perfectly and included all the elements requested as part of the full brief. The designs included local imagery, location marker, tag line, and of course the logo. These concepts are both clean and simple with a strong emphasis on the Xperience branding. The inclusion of local imagery was added to give a feel for the location of the reception. If the concept was to be used elsewhere across all the Xperience offices they could tailor the design to include their local imagery.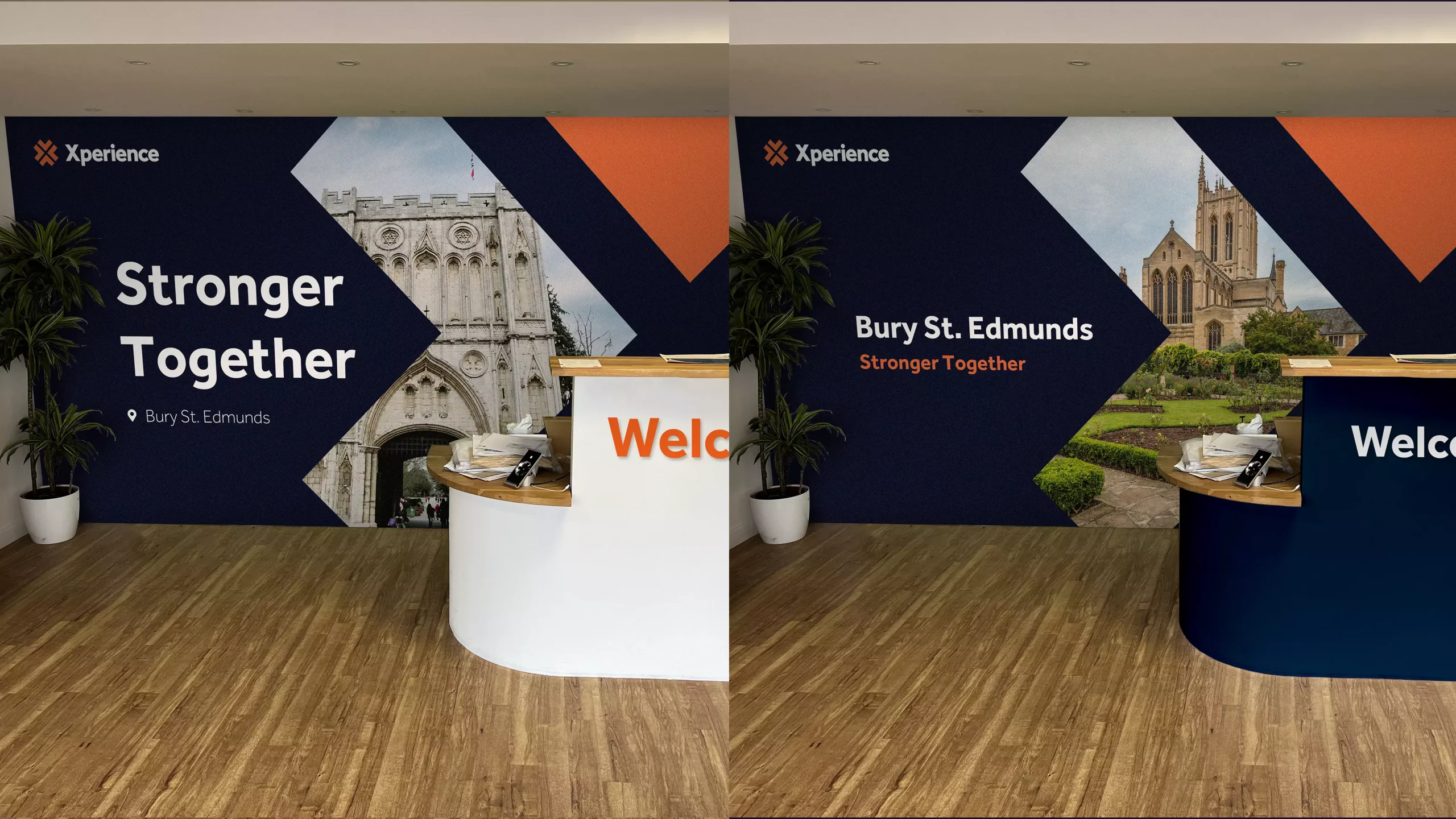 The Wildcard Concept
Whilst the initial concepts fulfilled the brief, our designer picked up on modern trends used in business receptions during the research phase. The incorporation of natural textures and elements combined with clean simple branding seemed a perfect choice for Xperience's new look. The clean lines of the vertical strips provided a professional look whilst the natural wood colour and texture were inviting and friendly. This concept wasn't what Xperience was expecting but was well received. The wildcard was deliberated internally and liked so much that no further concepts were required and the build began straight away. As you can see from the image below the final result looks incredible and puts the stamp of Xperience proudly on the newly acquired expansion of the business.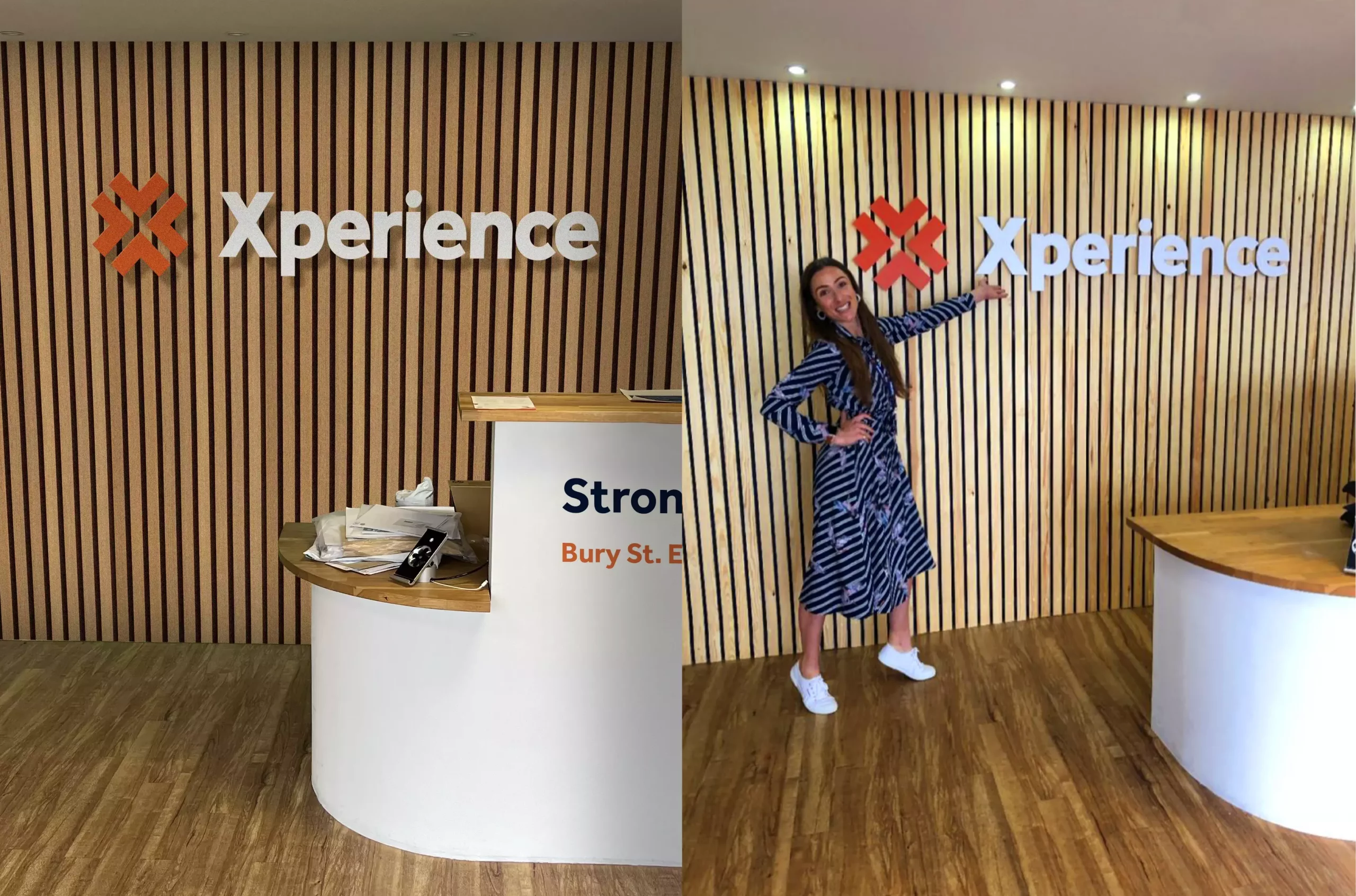 If you too are looking for engaging branding to make your business stand out as an industry leader, please contact the team here at SourceCodeStudio. Xperience is one of the many happy clients we have worked with from a variety of industries and with companies of all sizes.