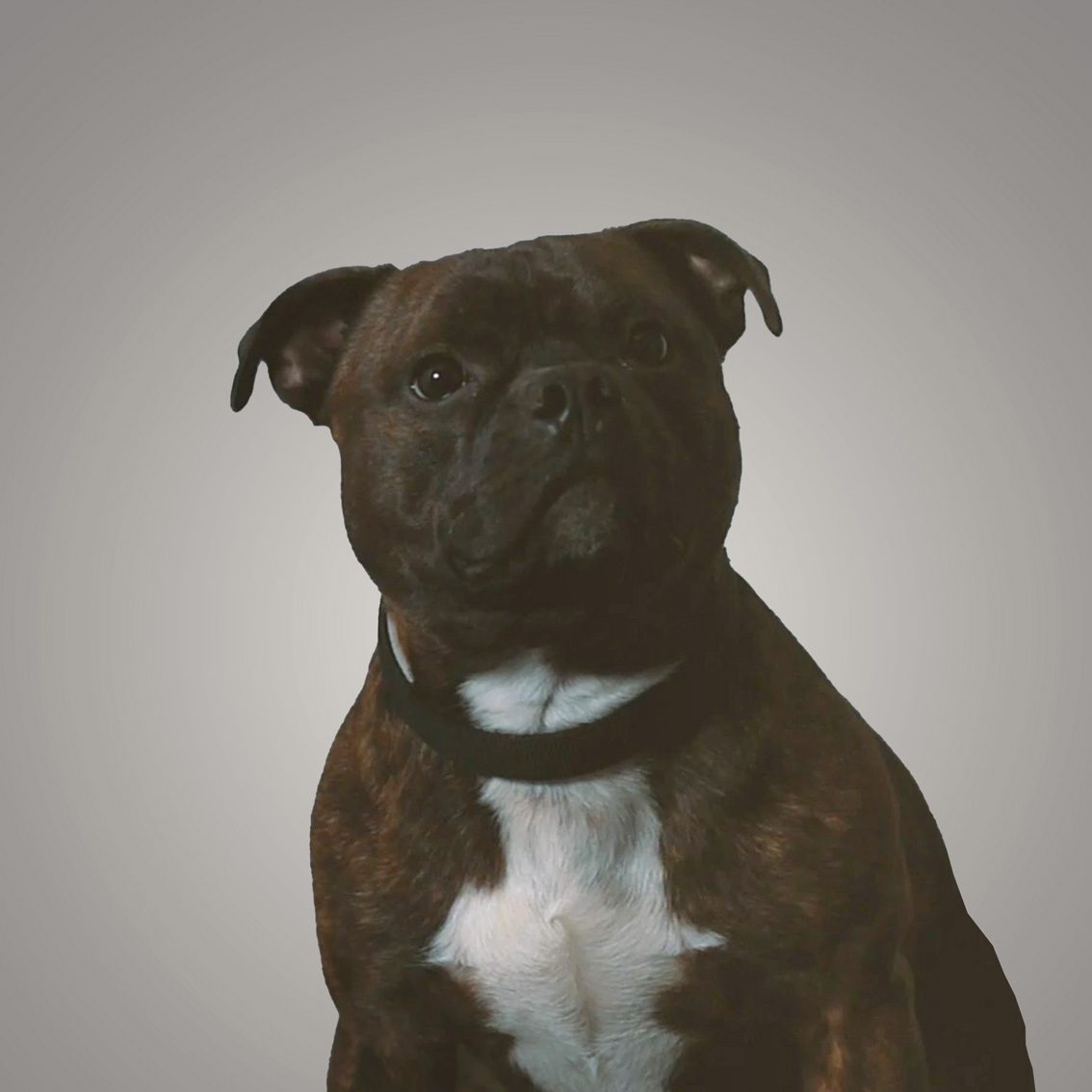 Chief Face Licker
Sulley
Meet Sulley – the lovable office dog who is always ready to brighten up your day!
Sulley is a two-year-old Staffordshire Bull Terrier who is the unofficial mascot of his human office. He's known for barking on command and doing tricks for treats.
Sulley loves his job at the office and takes his responsibilities very seriously. He greets everyone with a wiggly bum and a big Staffy smile. He's always happy to lend an ear and will listen to your problems without judgement and has even taken some of the team 1-2-1s!
He's great at boosting team morale with his goofy antics and playful demeanour. When he's not at work, Sulley loves to spend time with his family, barking at rocks, and napping in the sun. He's a big fan of belly rubs and will do anything for a treat.
Sulley's co-workers are always excited to see him and often bring him treats and toys. He's the perfect stress reliever for any tough day at work and always knows how to make you smile.