Resolve Your Software Worries in Just 30 Minutes
Schedule a discovery meeting, discuss your software needs, and explore tailored solutions to enhance your business operations with expert guidance from our team!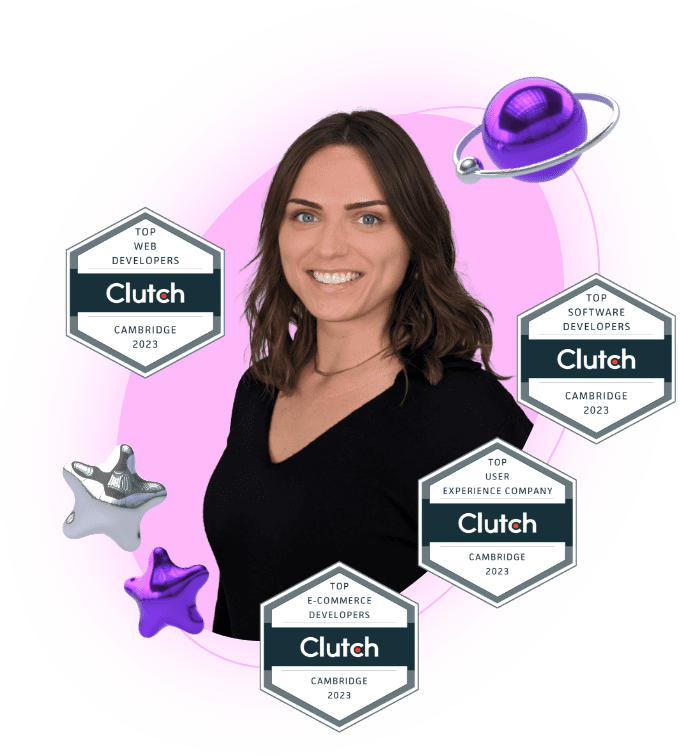 Est. 2016
Leading UK Custom Software Agency
Your path to digital transformation success – whether you're an SME or a FTSE 100 industry leader.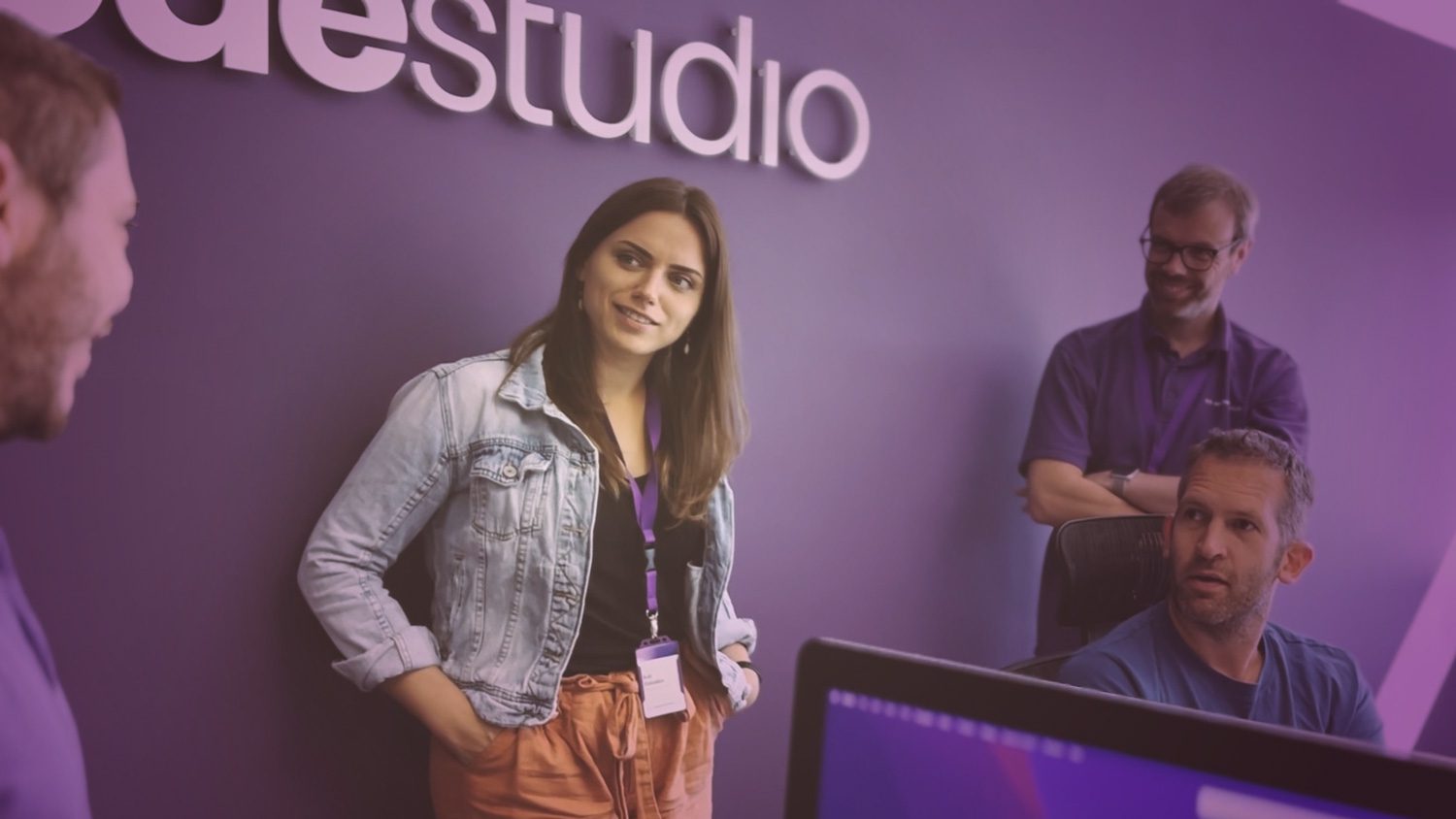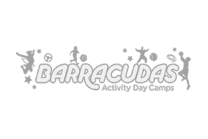 Delivering Results
Custom Software Solutions
Our mission for nearly a decade has been to empower you, regardless of your business's size, to achieve outstanding results using cutting-edge software solutions.
We Collaborate
Collaboration is at the heart of our process. We work closely with you to understand your unique needs and bring your software vision to life.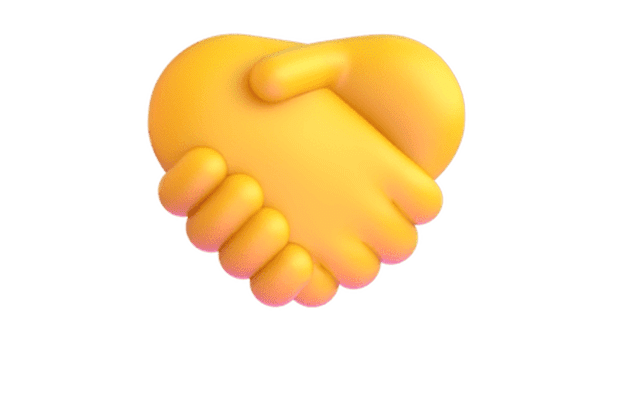 Built to Perform
We don't just create software; we engineer solutions that drive your business objectives. Our custom software delivers tangible results.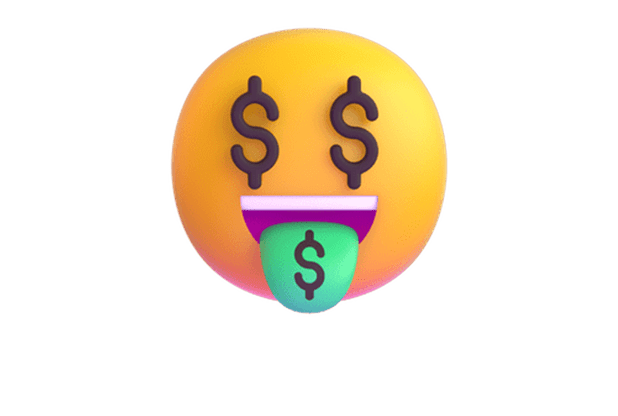 Business Efficiency
Our custom software solutions are designed to streamline and optimise your internal processes, enhancing your business's efficiency and productivity.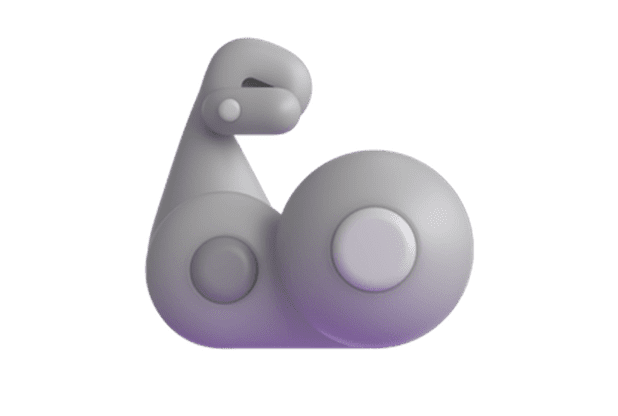 4 Great Reasons
Choosing our agency is simply a no-brainer!
Elevate your business effortlessly with our agency – the ultimate choice for bespoke software solutions, delivered with precision.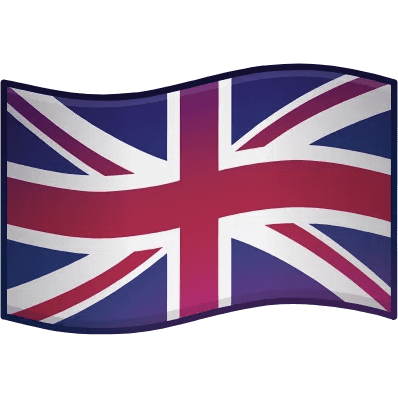 1. UK Based
Our headquarters are located in the charming town of Bury St. Edmunds, Suffolk, right in the heart of the UK.

2. Experienced
Our dedicated team boasts extensive experience and a friendly approach to help you navigate the complex world of custom software development.

3. Trusted
With a remarkable 4.8-star rating on Clutch, we've earned the trust of businesses ranging from small startups to FTSE 100 giants for our reliable software solutions.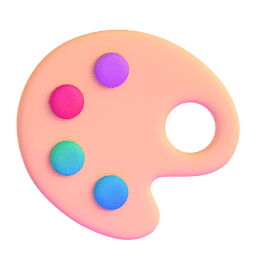 4. Bespoke
Our custom software development services seamlessly combine UX and UI expertise to craft tailored solutions that resonate with your unique business needs.
UNLEASH THE POTENTIAL
Bespoke Software Solutions for Your Business
In the modern business landscape software is the lifeblood that drives productivity and innovation. When off-the-shelf solutions fall short bespoke software steps in to tailor-fit your operations. At SourceCodeStudio we specialise in creating custom software solutions that empower businesses to thrive in a digital world.
Our expertise extends to harnessing the latest Microsoft Stack C# and SaaS technologies to craft a diverse range of software including CRM systems, portals, API integrations, and data management tools. Whether you're a startup seeking to streamline operations or an established enterprise aiming for digital transformation our bespoke software is designed around you.
Address complex business challenges
Unlock data-driven insights
No "per user" costs
Complete ownership of your product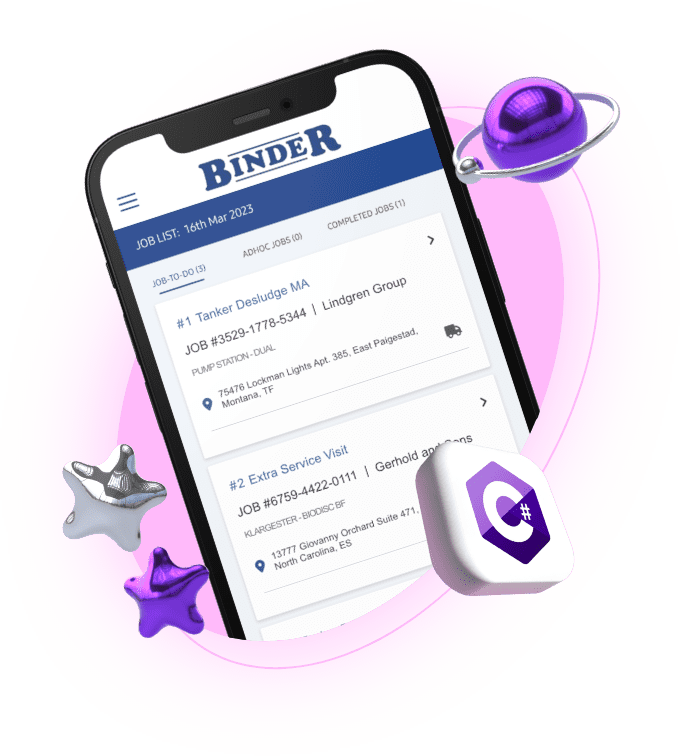 Happy clients, exceptional projects

The project was integral to our business's future success and growth. We required both a mobile app and a web application that could integrate to a high level. We are very pleased with the service and final product. SourceCodeStudio is a trusted partner that understands our needs and then exceeds them.
YOUR VISION, OUR CODE
Collaborative Software Development
Your business is unique, and so should be your software. At SourceCodeStudio, we take a collaborative approach to software development. We believe that the most effective solutions are born when your vision meets our coding expertise. Our commitment is to transform your ideas into powerful, custom software applications.
With deep research and meticulous project scoping, we gain a profound understanding of your business. This enables us to eliminate inefficiencies, automate tedious processes, and shorten time-to-value fulfilment. Our custom software is your key to becoming more agile, adaptable, and efficient in a digital world.
Tailored solutions for your specific needs
Seamless integration with your operations
Future-proof your business
Drive innovation with our technology expertise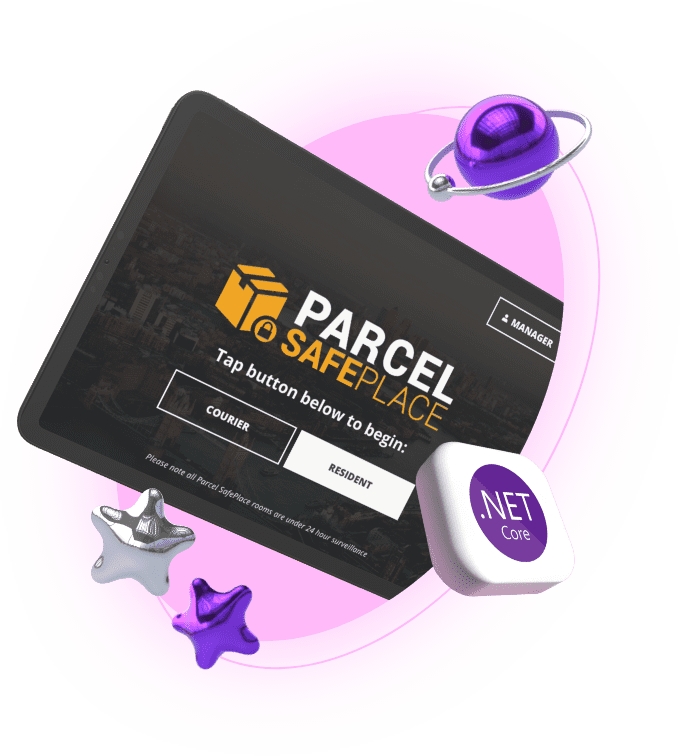 We keep you fully engaged throughout our tried and tested software creation process
01.
Consultation
During our consultations, we work with you to understand how to best improve your business operations and then tailor a quote for your needs, budget & requirements.
02.
UX/UI Design
Through detailed research, we discover your business needs and how best to tailor your processes for maximum efficiency with a modern, user-friendly design.
03.
Software Development
We create on-demand software using the latest Microsoft Stack, C# & SaaS to create a variety of software such as CRM, Portals, API integration and data management.
04.
Quality Control
After cross-device quality control on our secure proof servers following software acceptance, we give you a free 3-month warranty to make sure your software is perfect.
05.
Launch
We support your business during the transfer over to the new software to reduce downtime. We also have a range of software support packages we can tailor to your needs.
How can we help?
Our friendly team are available to help you begin your new project.
Locations
What areas our software developers serve?
We have proudly collaborated with clients all over the UK and are excited to engage in creative discussions for your business growth. Our headquarters are nestled in picturesque Bury St. Edmunds, Suffolk, anchoring us in the heart of East England's vibrant business landscape. Our reach extends to towns and cities including:
✅ Bury St. Edmunds, Suffolk
✅ Ipswich, Suffolk
✅ Cambridge, Cambridgeshire
✅ Norwich, Norfolk
✅ London, Greater London
✅ Colchester, Essex
✅ Chelmsford, Essex
Even if your location isn't within the East of England, don't hesitate to schedule a discovery meeting with us. We're eager to delve into your remarkable business journey and explore possibilities together.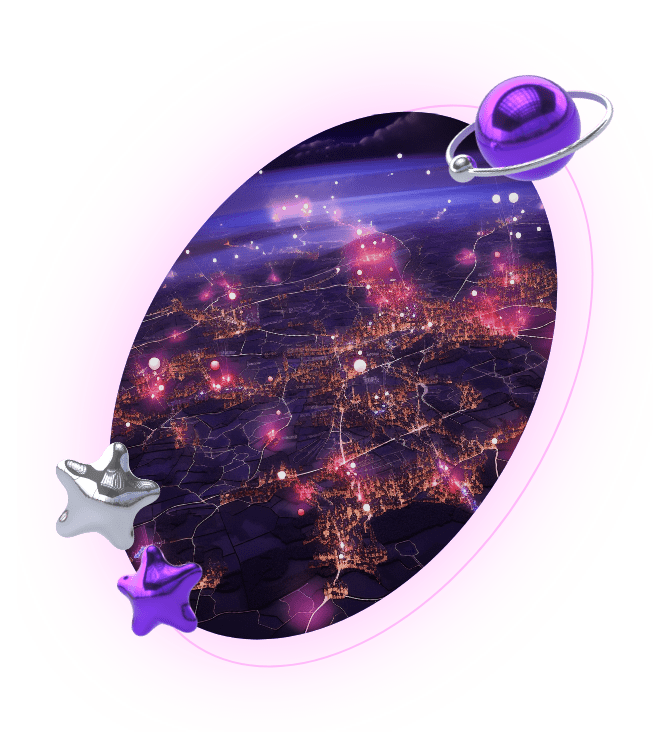 Contact Information
Please fill out the form and one of our team will get back to you or use the contact details below.
30 Minute Meeting
Location

FAQs
+–Can I import my existing data?
Yes, we can! We can import existing data as long as it is possible to create and export that is compatible or convertible. This means you won't have to manually input each one individually, saving you time straight away!
+–How do I access my software?
With our web-based cloud software, there is no need to download the software. On your device open a web browser and enter your unique URL to login into your software via the internet. This reduces the requirements of your device, you're no longer tethered to a single device and it is quicker to get started with zero downloads or installation time.
+–How long does a project take?
As our projects are created specifically to your requirements we wouldn't be able to estimate timescales until after the project has been scoped. Our thorough scoping process allows us to better deliver a product that will meet your requirements. This scoping process also helps identify any areas that could have been missed and allow budgets to be met if required by delivering an MVP product (minimal viable product). Once we have a fully scoped project we can estimate start dates and timescales based on studio availability.
+–Is cloud web-based software secure?
We use standard Microsoft security best practices when developing our bespoke software. When you have hosting with us we will provide an SSL certificate, regular windows patches, network firewalls and a Web Application Firewall (WAF) which protects against OWASP Top 10. We protect your data by storing it in database servers which provide secure restricted access. We have been previously tested by a 3rd party using penetration testing for quality control and are happy to have our software tested in this manner if requested.
+–What are the advantages of bespoke software?
Bespoke software is tailor-made to meet your business needs exactly. This means bespoke software not only will better fit your business needs now over "off-the-shelf" solutions but will be scalable and more flexible as your business grows. The reason bespoke software is more scalable and flexible comes down to ownership, as your product you have full control and can better meet your unique requirements. The downside with "off-the-shelf" solutions is that you are reliant on a 3rd party that has full control over how they want their system to work. This means there is risk involved that should be considered, and after a large investment in time and money, the 3rd party software could always change the way they work or increase prices preventing business continuity. In the short term, bespoke software can appear to be higher in costs. However, in the long run, when you take into account licensing, upgrades, user subscriptions, setup costs and further customisation bespoke almost always offers better value.
+–What are the ongoing costs?
Once your project is complete you will require hosting to safely store your files and to make your software available online. Depending on your hosting provider you will be offered a variety of storage space, and security options, at varying speeds. We also offer support packages, starting with our 'foundation' support that includes system monitoring, maintaining business continuity and a dedicated client portal. You can also upgrade the support to include dedicated studio time with our 'dedicated' support to manage the complexities of scaling your software. The advanced support package 'proactive' is a cheaper alternative to an in-house developer, making SourceCodeStudio a part of your team.
+–What does MVP mean?
MVP in regards to software means 'Minimum Viable Product'. MVP software can be extremely useful to get a project off the ground in the quickest way possible. This allows for early feedback for future development avoiding lengthy and unnecessary work. MVP software can also help with clients who have short deadlines, small budgets or budgets that need to be broken up over time to spread the cost.
+–What is 'cloud' or 'web-based' software?
Traditional software relies on a manual installation per device which takes time and reduces flexibility. Cloud or web-based software is software available via the internet which means it is available anywhere, on the go, from home, which increases your team's flexibility. Another benefit of cloud or web-based software is that, as it is stored and backed up on secure servers you are less likely to suffer from downtime and data loss. Also, your software is more scalable allowing your software the room to grow with your business.
+–What is agile software development process?
An agile software development process is an iterative approach to project management and software development that allows teams to deliver value to their customers faster, reducing unnecessary work. By working in iterations each section can be planned and results quickly evaluated to allow for a faster response time to change when required. Our agile process usually runs in 2-week sprints to create tight feedback cycles for continuous improvement. We follow the following process: Meet & plan, design (when required), code & test, release & feedback.
+–What is your delivery and payment policy?
All projects go through a vigorous project quoting process to agree on a fixed price before work is scheduled. Any software project under £5,000 will be invoiced in full upon completion (payment terms 14 days). Any software over £5,000: 10% upon approval, 85% invoiced in equal amounts on a monthly schedule during the project and a 5% balance will be invoiced on the release of the project into our free 90-day client UAT period (payment terms 14 days). For more details read our full Terms and Conditions here.
+–What warranty and support is provided upon delivery of the final software?
SourceCodeStudio works to the rigorous standards set by the software industry combined with quality assurance testing internally on all our products. We also provide a 3-month warranty following software acceptance. In addition, we offer a range of support packages to suit your ongoing needs. For more details about our support packages, click here.
+–Where is my data stored?
With web-based cloud software, your data is stored on highly secure servers and accessible through a web browser. This means it doesn't need to be manually installed or downloaded to each computer compromising security. On the cloud, your data is live which means everyone has access to the latest information. Another benefit is the data is regularly backed up reducing the risk of data loss. We can also add additional levels of security depending on the sensitivity of information including IP blocking.
+–Who owns the software?
With all our bespoke software, once the project is completed and paid for you'll own it. The benefit of owning the software is you can make updates and additions as your business, requirements or budget grows. However, we remain the owners of the source code, which means you do not have the right to resell the software and we can reuse the code in future projects.
Our Services