Resolve Your Website Worries in Just 30 Minutes
Schedule a discovery meeting, discuss your website concerns, and receive a solution that comes with a guaranteed boost in traffic within 90 days!*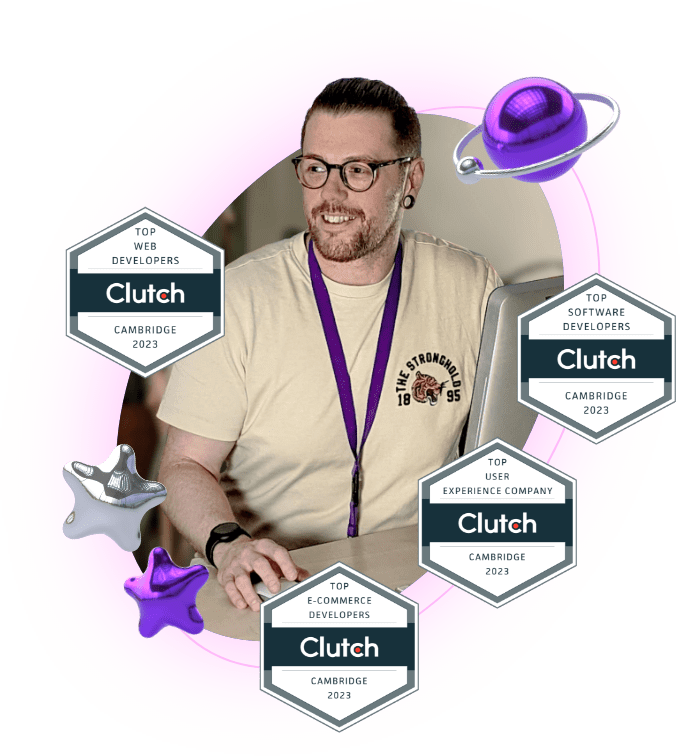 Est. 2016
Leading UK Web Design Agency Located in Suffolk
Fuelling Digital Success for a Diverse Range of Businesses – SMEs to FTSE 100 Industry Leaders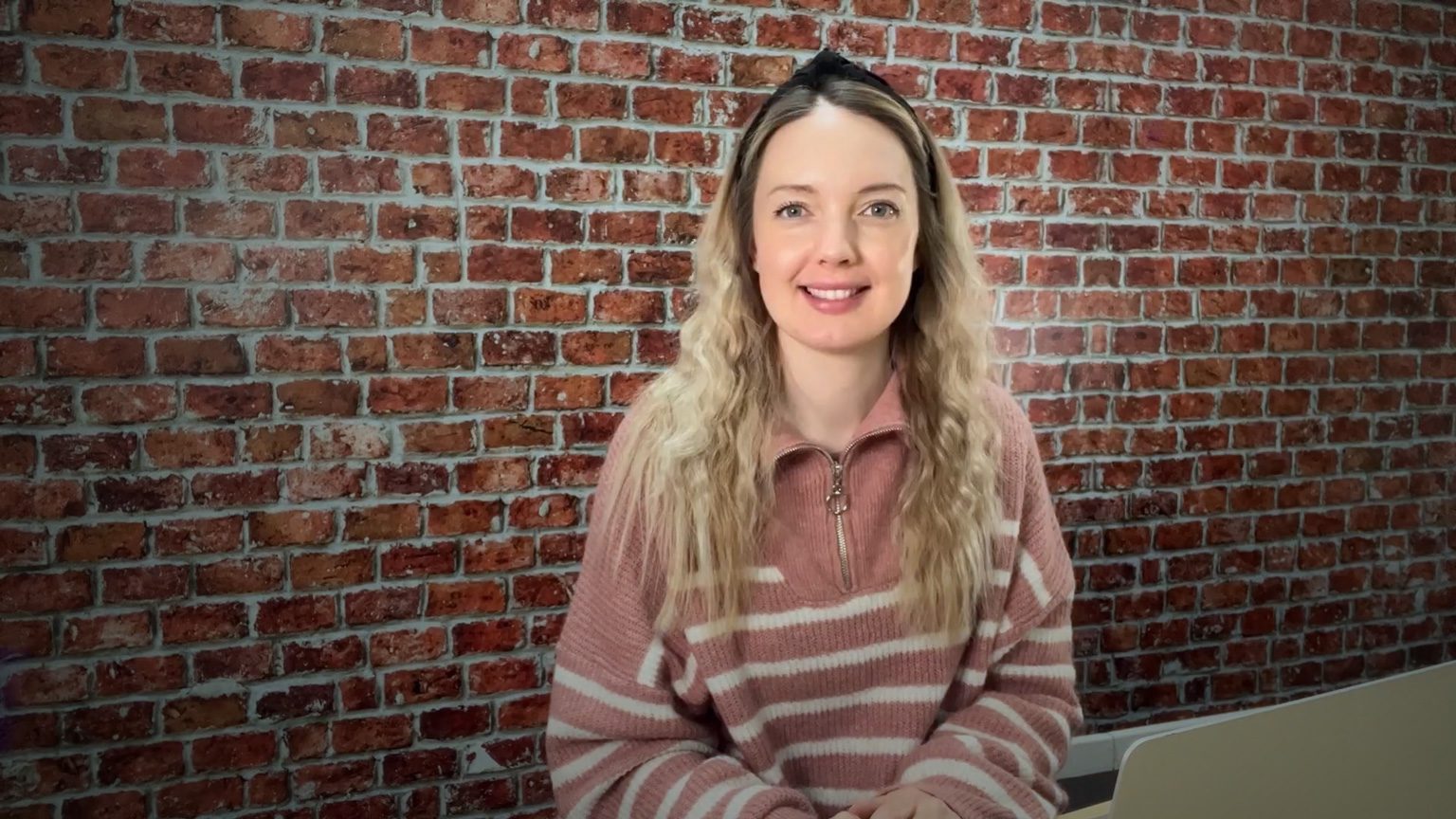 Delivering Results
Custom Website Design Services
Over almost a decade, we've empowered prominent brands and ambitious enterprises to attain the exceptional, leveraging groundbreaking web design solutions in Suffolk, and beyond.
We Collaborate
We prioritise collaboration to establish a smooth relationship in order to bring your vision to life.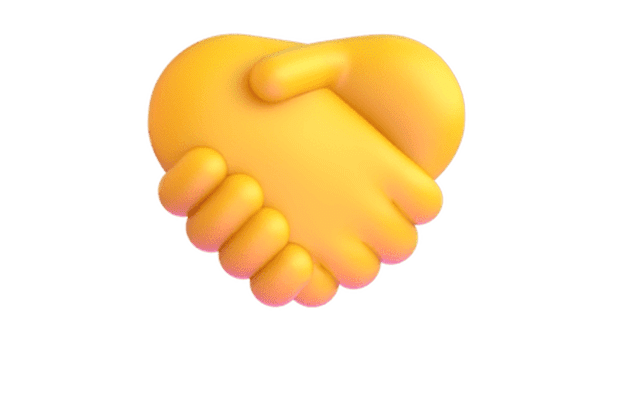 Built to Convert
Visually stunning websites are no longer enough; that's why we design to deliver on your goals.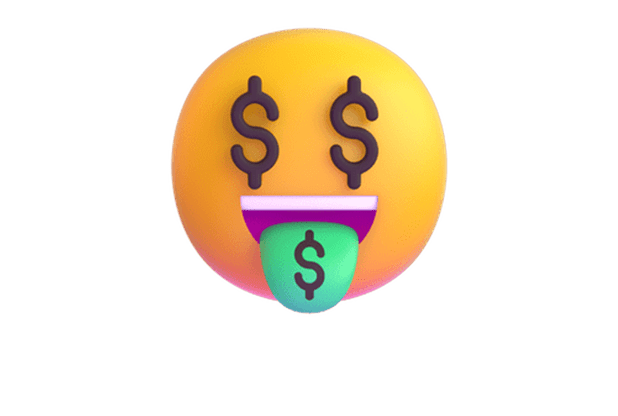 Engaging UX
By immersing your customers in a seamless user experience, you'll see & feel the difference.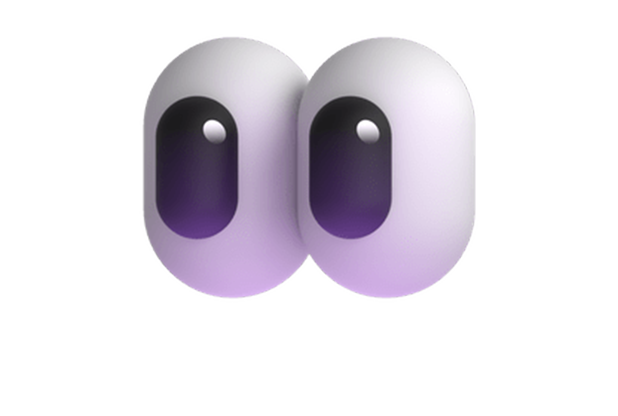 The Results
We Create Happy Clients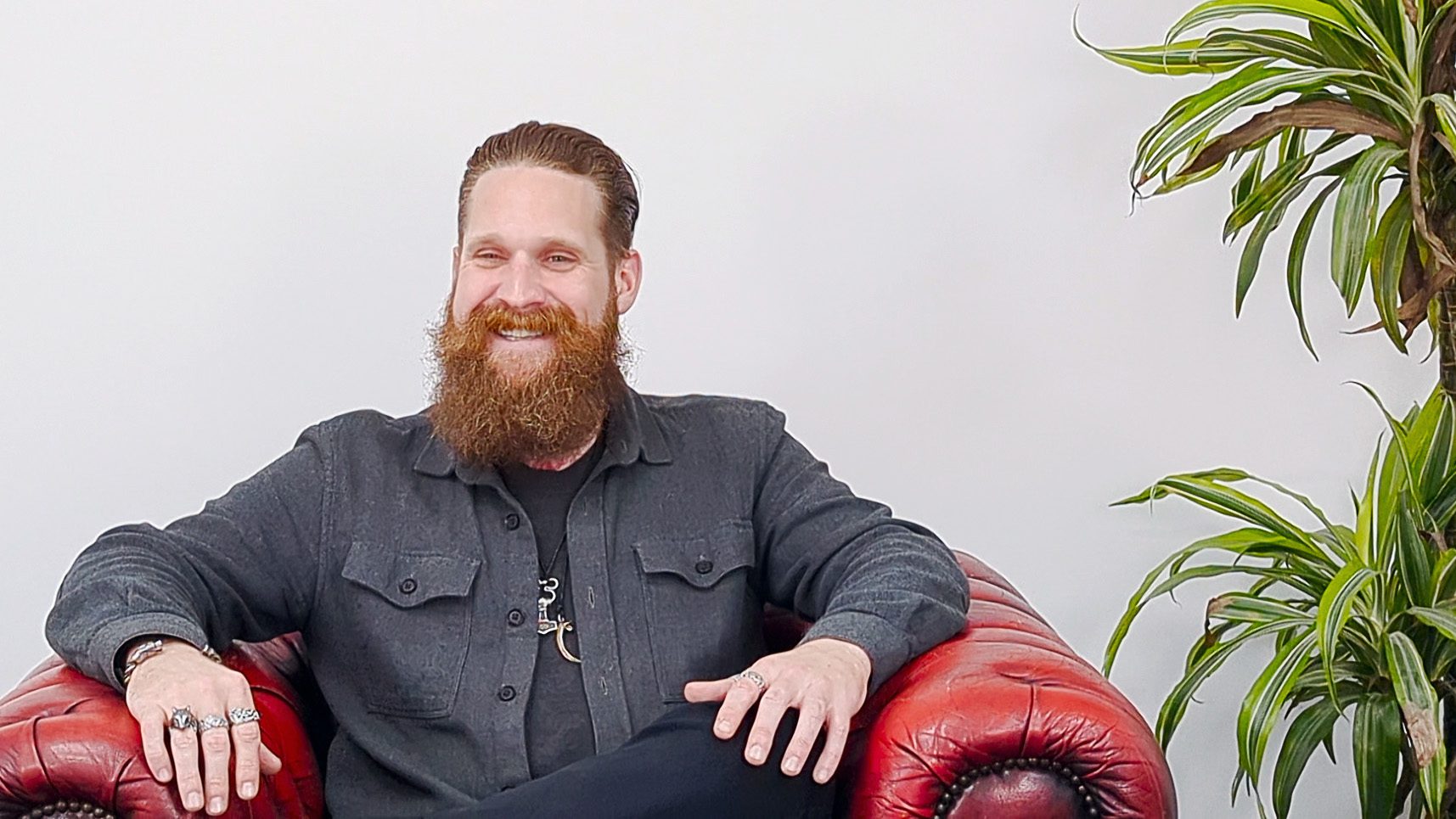 4 Great Reasons
Choosing our web design agency is simply a no-brainer!
Elevate your online presence effortlessly with our agency – the ultimate choice for impactful web design, delivered with ease.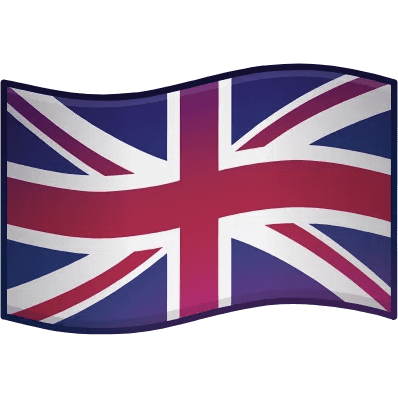 1. UK Based
Our award winning web design agency is nestled in the picturesque town of Bury St. Edmunds, Suffolk.

2. Experienced
A seasoned and friendly team dedicated to helping you forge meaningful connections with your customers.

3. Trusted
With a 4.8-star rating on Clutch, we're the trusted choice for businesses ranging from small startups to FTSE 100 giants.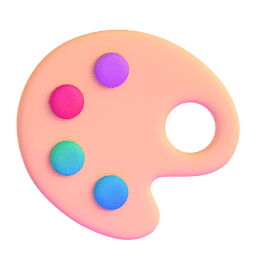 4. Bespoke
Our web design services blend UX and UI expertise to create tailored experiences that resonate with your customers.
Unleash the Power
Custom WordPress Web Design Agency
In today's digital landscape, one name stands out: WordPress. With an impressive global market share of 59.4%, WordPress empowers over a million domain registrations every six months. Its user-friendly interface enables swift updates, while a vast array of plugins and robust security options ensure an exceptional user experience.
But don't settle for the ordinary. At SourceCodeStudio, we're not just another WordPress specialist agency. We're your partner in creating custom WordPress websites that transcend trends. Our collaborative approach, combined with a keen eye for innovation, delivers digital frameworks that mirror your brand's uniqueness and drive your objectives forward.
Scalable to meet with your growing needs
Supported by updates (nearly 2 per month)
Safer with strong protection from hackers
Responsive mobile & tablet experience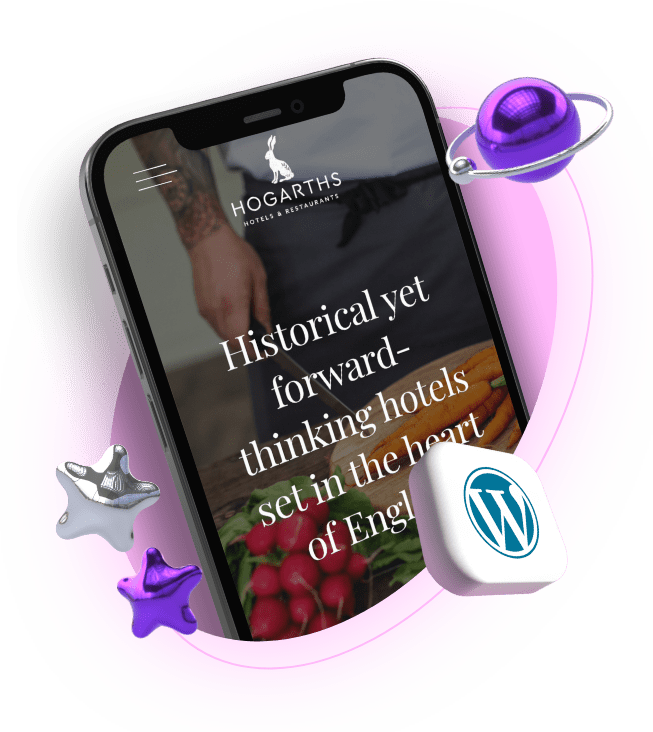 Happy clients, exceptional projects

Adi Venni
Having successfully used SourceCodeStudio for a variety of websites over the best part of a decade they were the obvious choice when we needed a new website for Blakeney Garage. They have done an incredible job and given us exactly the website we needed – somehow working out what we wanted when we weren't that clear ourselves. They have done this with minimal input from us and have managed to meet some very challenging deadlines.

Keith Yearsley
We approached SourceCodeStudio for a new website with hosting and support. We are really pleased with the new site, and we have seen a notable increase in traffic. We are also repeatedly happy with the continued support we receive from the team.

Katherine Thompson
With our existing website, we were struggling to make our online presence reflect our change in direction as a company and all of the new projects we were working on. SourceCodeStudio has built us an incredibly professional website that gives off exactly the impression we were looking for. They have also provided us with all the tools and training we need to keep it up to date and relevant to the industries we are dealing in.

Angel Ventlock
The process was very professional, starting with UX/UI designs that matched the brand. Before the development stage began, SourceCodeStudio offered suggestions that ensured the website was built sustainably and could grow with the business.
How can we help?
Our friendly team are available to help you begin your new project.
Selling Online
Elevate Your eCommerce with WooCommerce
Introducing WooCommerce, where eCommerce prowess meets versatility. With an arsenal of features ranging from inventory management and order tracking to dynamic discounts and seamless shipping options, WooCommerce transforms your online store into an unstoppable retail force.
WooCommerce seamlessly integrates with WordPress to provide an unmatched eCommerce experience. This powerful combination empowers you with the freedom to craft an online store that aligns precisely with your brand identity and business objectives.
If you're looking to sell online, our team of experts are here to seamlessly integrate all the eCommerce features you need into your bespoke website design, to help you achieve the ROI you're after.
Loved by 3.9 million worldwide brands
Next-level customisation & features as standard
Used by 23% of the top 1 million eCommerce sites
100's of extensions to boost & streamline your business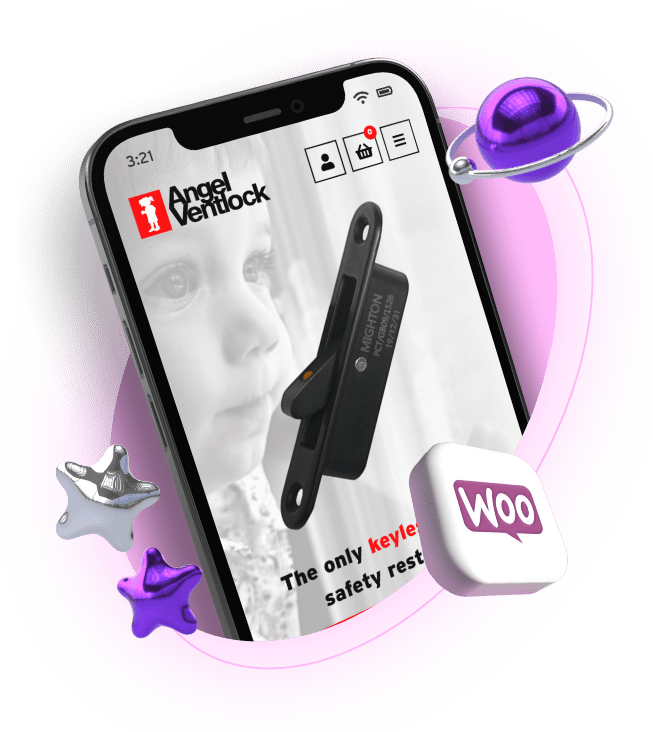 We keep you fully engaged throughout our tried and tested website design process
01.
Consultation
During our consultations, we work with you to understand how we can boost your business with a bespoke website design. Our expert team then tailor a quote that cater to exactly your goals, budget & requirements.
02.
UX/UI Design
Through detailed research we discover your target market to tailor a sales funnel for maximum conversions. We harness the latest UI techniques to bring your brand to life.
03.
WordPress Development
We build your custom website on the world's most popular CMS platform, WordPress and add powerful e-commerce features with WooCommerce for true future-proof scalability.
04.
WordPress Training
After cross-device testing and quality control we get you ready to manage content on your new website with CMS training from our WordPress experts, recorded for future use.
05.
Launch
With a free month of support, you have time to perfect your website before launching. Once live we have a range of support & hosting packages we scale to your needs, to support your evolving web development needs.
How can we help?
Our friendly team are available to help you begin your new project.
Locations
What areas our web design team serve?
We have proudly collaborated with clients on many website development projects, all over the UK and are excited to engage in creative discussions for your business growth. Our headquarters are nestled in picturesque Bury St. Edmunds, Suffolk, anchoring us in the heart of East England's vibrant business landscape. Our reach extends to towns and cities including:
✅ Suffolk
✅ Ipswich
✅ Cambridge
✅ Colchester
✅ Chelmsford
✅ Newmarket
✅ London
Even if your location isn't within the East of England, don't hesitate to schedule a discovery meeting with us. We're eager to delve into your remarkable business journey and explore possibilities together.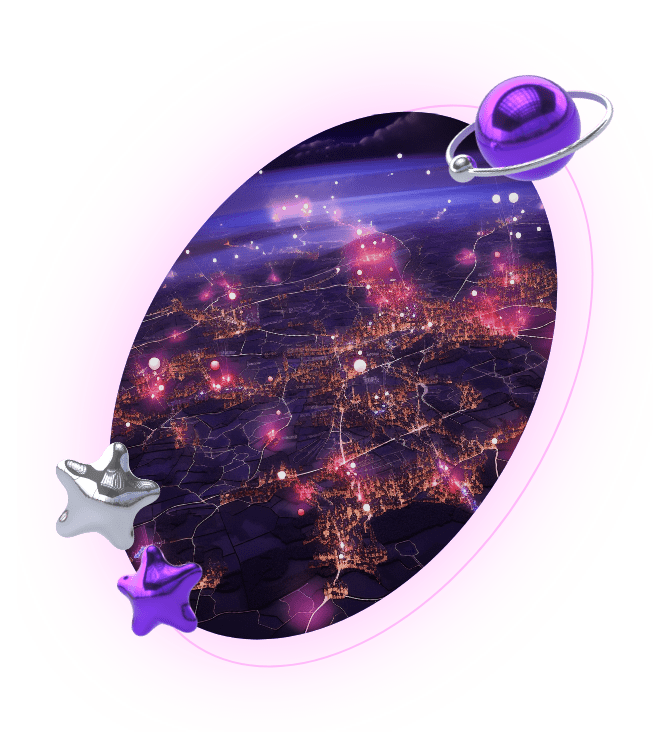 Contact Information
Please fill out the form and one of our team will get back to you or use the contact details below.
30 Minute Meeting
Location

FAQs
+–What are your guaranteed results?
We are confident that we can enhance your website's traffic, and we stand behind our work. If, within 90 days of your website being launched, you do not see an increase in traffic, we will not charge you any additional fees until you do (excluding hosting packages).
We will work on your website for free for up to 9 months until you achieve the desired traffic level. Our guarantee is available to any business, and we will discuss and agree upon it in writing when you are ready to start a new website project.
To be eligible for our guarantee, you must allow us to implement all recommended actions during the project and actively participate in creating the required content to make your website a success. You must also use the built-in SEO tool to meet 'green' standards across all main pages; otherwise, the guarantee will be void.
+–What is a bespoke website?
A bespoke website means we start with a blank canvas and design your project to suit your specific goals and work proactively with you to create a site to fulfil them. The best part? It's actually less expensive than using a pre-fabricated solution! So not only will you have a site that fits like a glove, but you'll also save money in the long run.
+–Why do you use WordPress?
43% of the web is built on WordPress. This is because WordPress is a 'content management system' (CMS) that is simple to use whilst being extremely powerful, customisable and secure. It is also scalable, which is why more bloggers, small businesses, and fortune 500 companies use WordPress than all other options combined.
+–What is User Experience (UX) design?
The user experience is gauged by how enjoyable a user finds their interactions with your product, system or service. For this reason, a UX designer's job is to discover how best to create products that feel effortless to use and encourage adoption, retention, and loyalty. UX designers do this through research and analysis to refine the product experience for your audience and industry.
+–Can you add e-commerce?
Our websites are built on WordPress and can quickly become e-commerce enabled using WooCommerce. This allows you to scale up your business when you're ready. If you want to begin your project with e-commerce find out more here.
+–Do you offer a payment plan?
We can offer a payment plan as followed, 50% initial deposit plus 12 interest-free equal instalments. Please note the 1st month's payment will be required upon deposit. As a requirement of the payment plan, the website will need to be hosted and supported by SourceCodeStudio for your first year.
+–What will you need from me?
During our project timeline, there is an initial kick-off meeting plus some key touchpoints where we will need your feedback. We also encourage work on content to be started as early in the process as possible to prevent delays to the launch. Content includes the written copy for the pages, images and videos. We can help assist with the collection of suitable imagery and video. We can assist in the addition of a copywriter or help guide you in creating suitable copy for your website. We will also be available every step of the way if you have any problems or questions.
+–Do you offer support?
Our support plans are easily scaled with your business. The foundation package contains everything you need to keep your website up and running. We also offer bigger packages that come with dedicated studio hours that can utilise our team to make continual updates and improvements to your websites.
+–How long are projects?
As a bespoke project, the timeframe is dependent on the size of the project and the number of bespoke features. We aim to have all websites ready to go live within 2 months but this can vary. For e-commerce websites, this could be closer to 3 months dependent on scale.
+–How many pages will I get?
We don't limit the number of pages to best allow you to utilise your new website. When we design your project, we will create tailored pages to meet specific goals. During the development phase, the pages will be made out of our custom made 'blocks'. WordPress also comes with a library of built-in blocks, which will seamlessly sit side-by-side with our custom blocks. Blocks can be reused as many times as needed and reordered to create new pages.
+–What are the ongoing costs?
We have a variety of packages to suit all your needs. We provide WordPress-specific hosting that is powered by renewable energy and can be scaled to suit your needs at a monthly or annual cost. We also provide support packages at a monthly or annual cost that can prevent downtime or bigger support packages with dedicated studio hours. We can also offer Marketing and SEO support to help you grow your presence online and help you rank higher organically on Google. We don't sell domains as we recommend you keep the ownership of this but we can help you purchase a domain.
+–How can I determine if web design is suitable for my business?
In today's world, the internet plays an increasingly important role in our daily routines. To remain competitive both now and in the future, businesses need to establish an online presence. However, just like cars, the cost of building a website can vary significantly. If you're looking for a cheap website, you'll likely get what you pay for and won't see much return on your investment. Our solutions, on the other hand, offer excellent value. We provide customised quotes that are tailored to meet your specific needs and are designed to help you achieve your goals. If a boost in sales or inquiries could benefit your business, then a new website might be just what you need.
+–Can you assist in enhancing the design and functionality of my existing website?
As a web design agency that specialises in WordPress, we can only help with enhancing WordPress websites. If you have a website that's not on WordPress, we can collaborate with you to either migrate it to WordPress or create a new WordPress website from the ground up.
+–Which industries do you specialise in for web design?
We are a generalist web design agency. We offer a versatile and well-rounded approach to web design projects. Unlike agencies that specialise exclusively in a single niche, as a generalist agency, we possess a wide range of skills and expertise across various industries and design styles. 
+–Could I see examples of your past web design projects?
We encourage potential partners to review our "Work" page for successful project examples to ensure we're a good fit for their needs.
+–How do you optimise my website for mobile devices?
Our team creates a website tailored to fit all screen sizes, ensuring maximum reach and optimal user experience. By increasing usability, we improve the overall experience, which can lead to increased sales and inquiries. We start from scratch, designing a website that is responsive on all devices.
+–What role does Search Engine Optimisation (SEO) play in web design?
One crucial aspect of having a successful website is ensuring that your target audience can easily find it. To achieve this, it is essential to get your website indexed within Google's algorithm. This is where Search Engine Optimisation (SEO) comes into play. Our design and development process prioritizes maximising your SEO, with built-in SEO tools and a focus on achieving high performance scores for Core Web Vitals (which is Google's scoring method for websites).
+–What is the typical process for creating a website from scratch?
We begin by scheduling a kick-off meeting to gain a clear understanding of your objectives and target audience. Our team conducts comprehensive research to customise your sales funnel and optimise conversions using the most advanced UX/UI strategies. We then create your personalised website utilising the widely used CMS platform, WordPress. Lastly, we offer training and a 30-day UAT period to ensure your website is perfected before it goes live.
+–Can you integrate social media links and feeds into my website?
While it is possible to use a social media feed on your website, we generally advise against it for most clients. Social media is a powerful tool for advertising and driving traffic to your website. However, including a social media feed on your website can divert visitors away from your site, and they may not return once they become distracted by a few cat memes!
+–How can I maintain consistent branding throughout my website's design?
Our team ensures that your website is seamlessly integrated with the WordPress CMS. We create custom blocks that can easily be added, reordered, and populated on any page. These blocks are tailored to your branding to ensure consistency and enhance your user experience.
+–What measures do you implement to safeguard my website from cyber threats?
Our team ensures the safety of your website by utilising WordPress, a widely utilised CMS with robust built-in security measures. We also offer specialised hosting services tailored to WordPress, which optimise the performance of your website. The hosting includes as standard over 2,000Gbps of DDoS (Distributed Denial-of-Service) protection to eliminate malicious traffic and keep your website safe and accessible online.
+–How do you enhance the loading speed of my website for a better user experience?
To improve website performance, we build your website from scratch to score high on Core Web Vitals, Google's performance scoring system. Additionally, we offer ultra-fast WordPress-specific hosting with a 99.99% uptime guarantee.
+–Which content management system do you utilise for website design?
We create custom websites using WordPress, the flexible and widely supported CMS platform, ensuring your website can grow with your business.
+–Do you offer copywriting services for website content?
We offer copywriting services that can be added to your project. Let us know during your initial discovery session if you're interested, and we'll include it in your quote.
+–Can you create a dedicated landing page for my marketing campaigns?
Creating landing pages is highly encouraged as they are the most effective type of pages for converting traffic into paying customers. We design your website to be flexible, enabling you to create pages as per your requirements and use custom-built blocks to make pages that align with your page goals.
+–Can you help with domain registration and setting up hosting?
We can assist you with registering your domain, but we suggest that you keep ownership of it. Our hosting service is specifically designed for WordPress and we highly recommend it, but we can also help you set up your website on any hosting service you prefer. Please note that using our hosting service may be mandatory until the project is fully paid for according to your payment plan.
+–How do you ensure my website complies with accessibility standards?
We ensure our websites meet Google's Core Web Vitals, including accessibility factors like colour contrast and naming conventions. Accessibility is a key consideration in all our web design projects.
+–Can you incorporate booking or reservation systems into my website?
With the help of WordPress, we can access numerous plugins and enjoy a popular platform that seamlessly integrates with most 3rd party services. Additionally, we can create customised features or modify 3rd party systems to align with your specific processes.
+–What strategies do you use to increase website conversion rates?
We implement the latest UX and UI techniques, coupled with bespoke development, to deliver a seamless and beautifully designed experience that is tailored to any device and delivered quickly.
+–Can you design custom forms on my website?
We offer the flexibility to create and place forms anywhere on your website, allowing it to grow with your business needs.
+–How can I monitor and analyse my website's performance after it's live?
All of our websites can easily be integrated with Google Analytics, allowing you to track performance and improve your web presence.
+–Do you provide ongoing website maintenance services beyond the initial design?
We offer two support packages that can assist in maintaining your website after its launch. The Foundation package ensures your safety and prevents any downtime that could be detrimental to your business. The Foundation and Dedicated+ package includes discounted hours every month that are pre-booked for ongoing growth and improvements. If you're interested in this service, kindly let us know, and we can include it in your project quote.
+–Can you assist in migrating my website from one platform to another?
As a WordPress specialist agency, we can easily migrate most content between WordPress websites. However, migration from other platforms may be more challenging, but we can still provide assistance.
+–What backup and disaster recovery solutions do you offer for websites?
Our hosting plan offers daily backups, with an option to add hourly backups for an extra £5/month. The E-commerce+ package includes hourly backups as standard.
+–How do you manage updates and changes to my website post-launch?
If you need any updates beyond the free 30-day UAT period that cannot be done through the CMS, we can provide a quote at our standard studio hourly rate. However, if you have a Foundation & Dedicated+ support package, we can schedule the work into your monthly hours.
+–Can you help integrate my website with third-party tools and services?
Our expertise lies in seamlessly integrating WordPress with various third-party tools and services to offer potent functionality at an affordable cost. Kindly inform us during your discovery meeting if you have any specific tools, services, or functionality that you need for your project.
Our Services