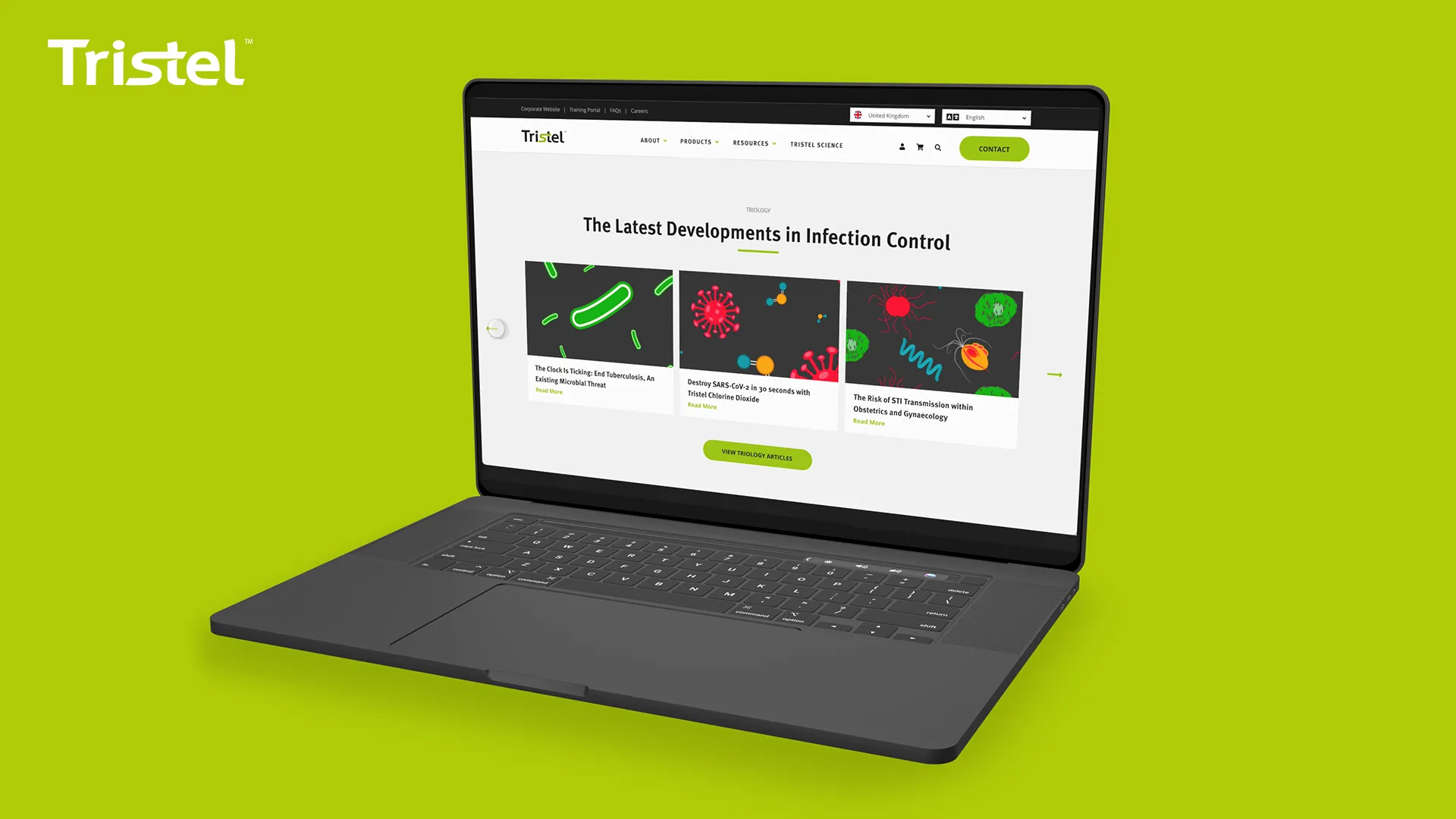 Tristel required a custom website coupled with a robust CMS capable of handling multiple websites with regional-specific information
SourceCodeStudio was appointed to oversee the end-to-end bespoke design, development and launch of the new Tristel website. The Tristel site featured bold brand colours, coupled with clean layouts and a tailored sales funnel for e-commerce-enabled regions.
Tristel required a single Content Management System (CMS) capable of managing multiple websites with regional-specific information in the local language.
Mobile optimisation was a crucial factor for Tristel to meet its goals, provide future scalability and meet the growing needs of its clients.
Bespoke development integrated seamlessly with the WordPress and WooCommerce CMS
Our UX-led design process tailored the design of the website to meet the unique needs of their global audience and buyers.
Using a combination of bespoke development, WordPress, WooCommerece and MultiSite we were able to build all the functionality required to meet Tristel's goals.
Since the launch of the website, Tristel has seen an increasing SEO presence of the brand and gaining vital keywords along with increased traffic across the globe.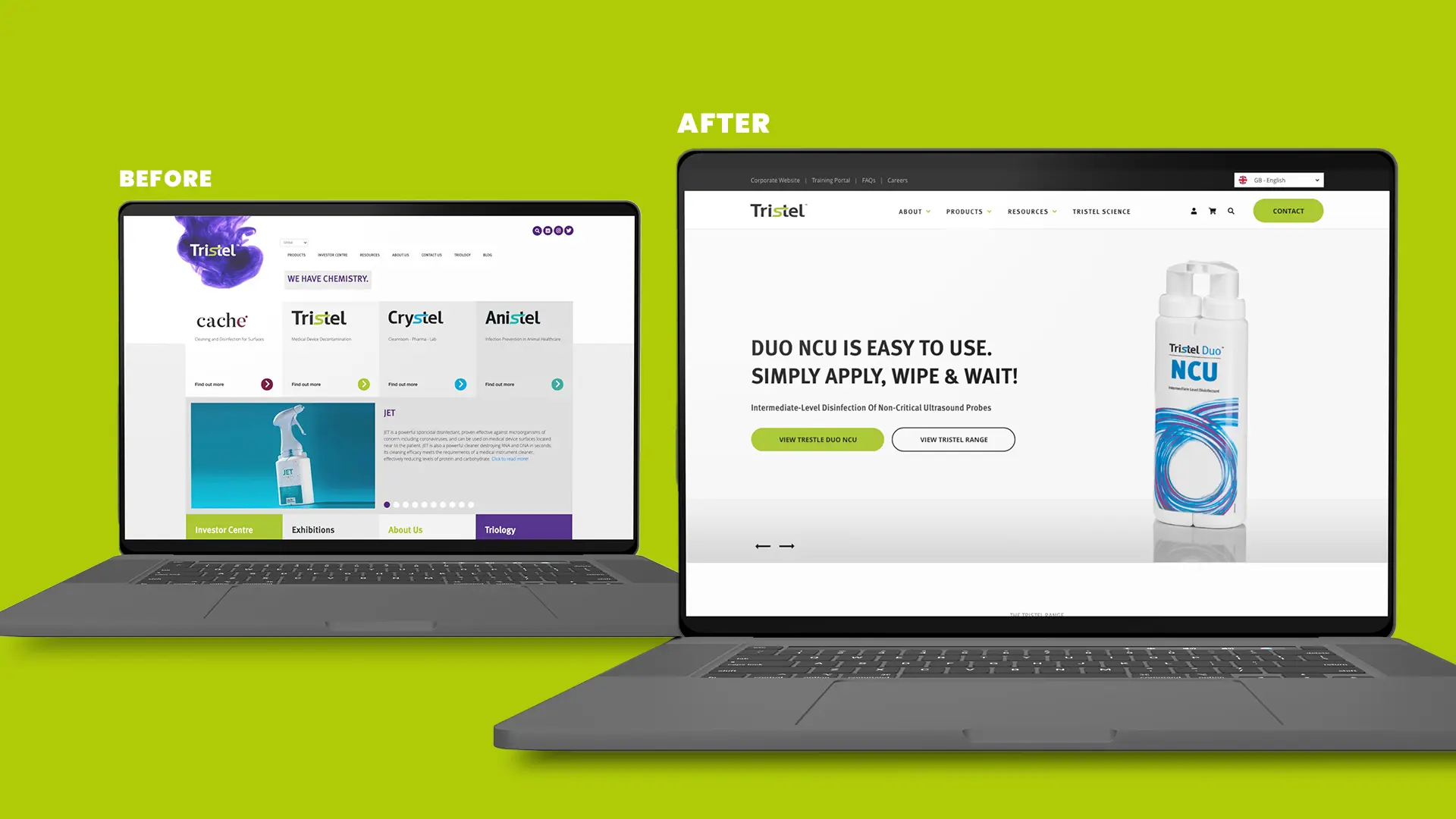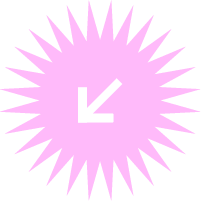 Contact Information
Please fill out the form and one of our team will get back to you or use the contact details below.
30 Minute Meeting
Location

Previous Project
Next Project